Richland is a place where there is freedom to worship and experience the Lord.
We have a place for every age group!
​
We hope you're able to join us soon!
8:30 a.m. Adult Bible Studies
9:00 a.m. Prayer Meeting
9:30 a.m. Breakfast Social
10:00 a.m. Worship Service
Kids Worship! and Nursery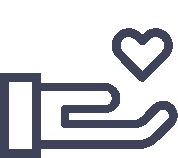 "God's people faithfully brought in the contributions, tithes and dedicated gifts."
You will be re-directed to our secure giving site powered by tithe.ly online giving
Subscripe to our weekly newsletter