A Place to

GROW

in

SPIRIT

&

TRUTH
Richland is a place where there is freedom to worship and experience the Lord. We have a place for every age group! Visit our newly designed Nursery, Kids Worship, Youth, Adult, Women and Men's Ministries!
​
We hope you're able to join us soon!
​
​
Service Times Sunday:
8:30 a.m. Adult Bible Studies
9:00 a.m. Prayer Meeting
9:30 a.m. Breakfast
10:00 a.m. Worship Service
Kids Worship! and Nursery
Important Changes to Richland's Schedule Due to COVID-19
​
Richland is Live Streaming Worship on Sundays. Join us From Home!
In response to COVID-19 and Governor Northam's Executive Order Number Fifty-five (in effect until June 10), Richland will be focusing primarily on "live streaming" closed worship services to the congregation. Northam's order states: "All public and private in-person gatherings of more than ten individuals are prohibited. This includes parties, celebrations, religious, or other social events, whether they occur indoor or outdoor." PLEASE NOTE: OUR BUILDING WILL BE CLOSED ON SUNDAY MORNING TO ALL BUT CHURCH STAFF AND WORSHIP TEAM AND THEIR SPOUSES. All others should stay at home and join us at 10:00 a.m. online as we gather in spirit. You will be able to watch us "live" on Facebook (we will also be adding YouTube as soon as possible). In addition to this, we will be posting the video of the worship service on the church's website. Invite your homebound friends to join us!
Subscripe to our weekly newsletter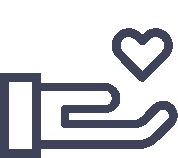 "Whoever is generous to the poor lends to the lord, and he will repay him for his deed."
You will be re-directed to our secure giving site powered by tithe.ly online giving