Richland is a place where there is freedom to worship and experience the Lord.
We have a place for every age group!
​
We hope you're able to join us soon!
8:30 a.m. Adult Bible Studies
9:00 a.m. Prayer Meeting
9:30 a.m. Breakfast Social
10:00 a.m. Worship Service
Kids Worship! and Nursery
Current Sermon Series: GALATIANS: Freedom in the Spirit of Grace
​
Paul's Letter to the Galatians is often called the Magna Carta of Christian Liberty. Paul fired off this urgent letter as he confronted the problem of legalism challenging the Good News of salvation by God's free grace alone; a problem which has continued to rear its ugly religious head through all generations because legalism is the default "religion" of the world. The importance of this brief letter would be difficult to overestimate. It has been characterized as one of the greatest documents of the Christian faith. The principles Paul sets forth in this letter made Christianity a world-wide faith rather than just another sect of Judaism. In addition to this, we gain extremely valuable insights into Paul's personal life and faith journey after he met the Risen Christ. Saul the Pharisee, the zealous persecutor of those who followed Jesus as Messiah, became "Paul: Apostle of the Heart Set Free" (as F.F. Bruce dubbed him in a book by that title years ago). "For freedom Christ has set us free; stand fast, therefore, and do not submit again to a yoke of slavery." (Galatians 5:1)
First Fridays


"WELLSPRING"
Join us 7:00 p.m.-9:00 p.m.
in the Sanctuary
on the 1st Friday of every month
A Time of Worship and Prayer.
If you need healing, deliverance, wisdom, peace, or any other touch from God, we invite you to come to this very simple service.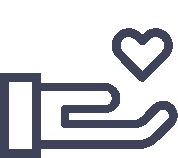 "God's people faithfully brought in the contributions, tithes and dedicated gifts."
You will be re-directed to our secure giving site powered by tithe.ly online giving
Subscripe to our weekly newsletter