Richland is a place where there is freedom to worship and experience the Lord. We have a place for every age group!
​
We hope you're able to join us soon!
8:30 a.m. Adult Bible Studies
9:00 a.m. Prayer Meeting
9:30 a.m. Coffee & Juice
10:00 a.m. Worship Service
Kids Worship! and Nursery
Our Current Sermon Series

We are currently in a sermon series called MANIFESTATIONS OF GRACE. This series launched from a key verse in our last sermon series, 1st Corinthians: The Foolishness of God: "To each is given the manifestation of the Spirit for the common good." (1 Corinthians 12:7) Through the grace of God, each one of us in Christ has been spiritually equipped and empowered to manifest the presence of God in our lives in very real and observable ways. The Spirit of God indwells us, so it should not be surprising we can now do things we could not do before! This series will enable us to focus in on different "manifestations" in ways we could not do in our last series due to our desire to appreciate the overall flow of the entire book of 1st Corinthians. It should help you to understand and appreciate the giftedness of each member of the Body of Christ; including yourself!
Richland has a Gift for You!
We invite all in our community to sign up for a free account to this exciting new video library. Rightnow Media is essentially the "Christian Netflix" because you will have instant access to thousands of great videos for kids, youth, parents, married couples, Bible studies and more. You can view these videos from your phone, tablet, computer, or TV.
​
​
​
​
​
​
​
​
​
Click HERE to sign up for your free account today!
​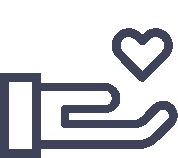 "Whoever is generous to the poor lends to the lord, and he will repay him for his deed."
You will be re-directed to our secure giving site powered by tithe.ly online giving
Subscripe to our weekly newsletter