Richland is a place where there is freedom to worship and experience the Lord. We have a place for every age group!
​
We hope you're able to join us soon!
8:30 a.m. Adult Bible Studies
9:00 a.m. Prayer Meeting
9:30 a.m. Breakfast Social
10:00 a.m. Worship Service
Kids Worship! and Nursery
We Are Moving Forward!
(More Information Coming Soon)
​
After spending three weeks seeking God together concerning church expansion plans, we believe God is calling us to move forward and to build for the future. While many of the details are still to be worked out, our basic plan entails building a new Sanctuary adjoining the present Sanctuary and converting the present Sanctuary into a Welcome Center
​
An animated video on our proposed church expansion can be viewed here.
Richland has a Gift for You!
We invite all in our community to sign up for a free account to this exciting new video library. Rightnow Media is essentially the "Christian Netflix" because you will have instant access to thousands of great videos for kids, youth, parents, married couples, Bible studies and more. You can view these videos from your phone, tablet, computer, or TV.
​
​
​
​
​
​
​
​
​
Click HERE to sign up for your free account today!
​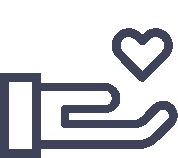 "Whoever is generous to the poor lends to the lord, and he will repay him for his deed."
You will be re-directed to our secure giving site powered by tithe.ly online giving
Subscripe to our weekly newsletter