Richland is a place where there is freedom to worship and experience the Lord. We have a place for every age group!
​
We hope you're able to join us soon!
8:30 a.m. Adult Bible Studies
9:00 a.m. Prayer Meeting
9:30 a.m. Coffee & Juice
10:00 a.m. Worship Service
Kids Worship! and Nursery
We are currently in a sermon series called 1st Corinthians: The Foolishness of God. This series will take us through the book of 1st Corinthians from beginning to end. The series is in addition to the Sunday Morning Adult Bible Study on 1st Corinthians which started January 3, 2021, and which features teaching on video from Jennie Allen. The sermon series and the Bible study are not directly linked but participating in both provides a great opportunity for our church fellowship to go deeper in understanding how messy, flawed saints can cooperate with God as he works in and through us to accomplish his purposes in this fallen world. If you would like to join in the Adult Bible Study at 8:30 a.m. on Sundays (more details click here) to gain additional perspective on this very important book of the New Testament, you will be welcome!
Join us for Sunday Services in our Sanctuary
*Please scroll down to see special CDC guidelines we are following during this time*
​
We are also Live Streaming our Worship Service.
Click HERE to watch live on Facebook
Click HERE to watch previously recorded on YouTube
Some Special Measures Are Still in Place for Sunday mornings!
Our Kid's Worship and Nursery are Back!
​
Some special measures are still in place in compliance with our Governor's most recent executive orders. Please follow CDC guidelines of social distancing. Families may sit together, otherwise, please sit 6 feet apart (keeping mind this also pertains to those in front of you and behind you—do not sit in front of or behind people in the next pew. The colored dots on the back of the pews mark 3 feet distance. Please stagger seating and spread out throughout the sanctuary. Please use the hand sanitizers as you enter/exit the Sanctuary. Offering plates will not be passed, so you are encouraged to drop your offering into one of the plates up front or near the doors. You may pick up a paper bulletin for yourself if you would like one (they will not be handed out by the greeters/ushers). We understand there are different "comfort levels" regarding social distancing and wearing masks as we come back together. Please honor one another and each one's decision and comfort level.
If you are uncomfortable or unable to attend we will continue live streaming our Worship Service. Live streaming is now a permanent feature of how we are reaching beyond the walls of the church building. You can watch us "live" on Facebook (or watch it later). In addition to this, we will be posting the video of the worship service on the church's website, and we will be live streaming to YouTube soon also. Please feel free to share on your social media.
​
Richland has a Gift for You!
We invite all in our community to sign up for a free account to this exciting new video library. Rightnow Media is essentially the "Christian Netflix" because you will have instant access to thousands of great videos for kids, youth, parents, married couples, Bible studies and more. You can view these videos from your phone, tablet, computer, or TV.
​
​
​
​
​
​
​
​
​
Click HERE to sign up for your free account today!
​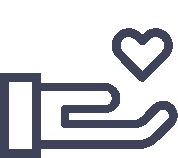 "Whoever is generous to the poor lends to the lord, and he will repay him for his deed."
You will be re-directed to our secure giving site powered by tithe.ly online giving
Subscripe to our weekly newsletter